ART NEWS
_________________________________________________________________
SYNC Gallery on Santa Fe Drive in Denver, CO has invited me to be a member of their amazing space and artist family during 2015.
Check out my page on the SYNC website
http://www.syncgallery.com
I will be showing my new series,
Object for the OTHER
, at SYNC for Month of Photography from
March 20 - April 11, 2015
a collaboration project with Nicholas DeSciose and Tracy Tomko.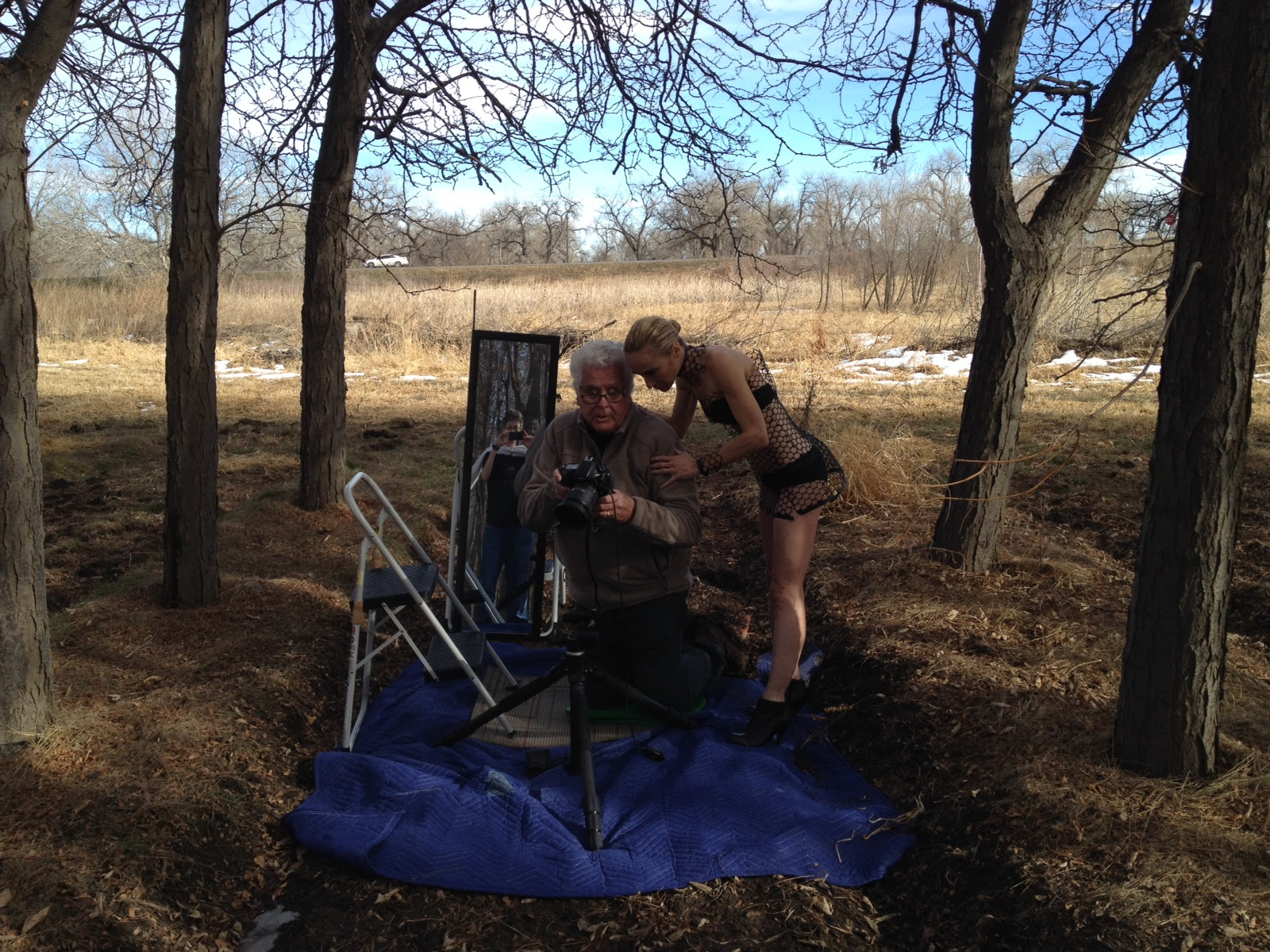 On location in Greeley, CO reviewing images with Nicholas dressed in a costume fabricated by Tracy.
Keep checking FaceBook for sneak peek pics of upcoming work and reception invite.
https://www.facebook.com/brenda.labier
Currently on view in the back gallery is a selection from my
WalkinWonderz
series and select prints.
WalkinWonderz
contains 100 works and a publication will be available in 2015.
SYNC Gallery, was formed as a cooperative gallery in 2009 by a group of artists interested in having a strong presence in Denver's Santa Fe Art District. The gallery exhibits a variety of contemporary abstract and conceptual works by a collective of emerging and established artists. Each month select members display exciting work with a wide freedom of expression. SYNC Gallery has become a destination in the Art District on Santa Fe in Denver, known for its vibrant art scene. SYNC Gallery presents 12 exhibits each year. Each exhibit opens on the 3rd
Friday
of the calendar month and runs approximately 4 weeks.
SYNC Gallery
931 Santa Fe Drive
Denver, CO 80204
__________________________________________________________
Feel free to contact me with any questions regarding these events and artwork available for purchase and exhibit.
View my website
www.
brendalabier.com
You can also find/join me on Facebook, LinkedIn and Twitter via my website or email me

brenda@brendalabier.com